Homepage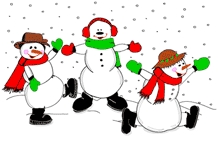 Brown Envelope is online every Friday! 
***** Scholastic magazine will not be sent out this year. If you would like you can use o
ur class code RL8QW. *****
February 9- Pajama Day- Wear your Pajamas 
February 10- Jersey Mikes- Wear your favorite Jersey!
February 11- Dress Down Day (Remember to wear sneakers for gym) 
February 12- Mission Day in honor of Tommy Strong- Please wear Turquoise! 
February 15th-19th- Winter Break
Due to the snow day, our 100th Day is now February 23rd. 
STUDENT COUNCIL FUNDRAISER- $1 for a guess! Drawing will be next Friday February 12th 2021! GOOD LUCK! 
Please make sure that your child is able to open and close containers/bottles themselves. We are not to open or close any item that will be near their mouths. 
HOMEWORK: Every Thursday your child will have their YELLOW homework folder and their composition book. It is due back every Tuesday. 
Green Folders- Please make sure that your child has their green folder everyday; paperwork and school work will be sent home in that folder.
Brown Envelope will be online every Friday. 
On Thursdays; please have your child wear their gym clothes to school. 
The gym uniform for both boys and girls consists of:
 The Saint Elizabeth School logo gym t-shirt (short or long sleeve)
SES logo navy blue mesh shorts during summer uniform month and
navy blue sweatpants, navy blue gym warm up pants or navy blue
girl's rollover sweatpants during winter uniform months.
 White socks and any athletic sneaker with a mostly white sole may be
worn.
 The official St. Elizabeth School sweat shirt, gym warm up jacket or
fleece may be worn over the gym uniform.
Any student who does not have his/her gym uniform and/or sneakers
will be considered unprepared and may not participate in gym class
*****PLEASE LABEL YOUR CHILD'S CLOTHING*****
Attendance
Arrival: First bell: 7:40 a.m. 
Late bell: 7:50 a.m.
Dismissal: 2:30 p.m. 
Please make sure that you are on time. 
If your child is going home early, will be absent, or any changes in dismissal,
Please continue to keep the FitzPatrick family in your prayers